Dear Humans and Elves,
Over the past few weeks, we have seen
some strange developments
, and we have finally been able to figure out what these mean: there are Orcs and Goblins coming to your city in Elvenar! We hope that you have prepared yourselves and your cities, because these creatures seem happy to... invade. We have already heard some grunts that sounded like Orcs intent on taking over some Armories, and we've heard some Goblins' squeals that indicated their fondness of nature and -more precisely- experimenting with it. Nature and... Orcs.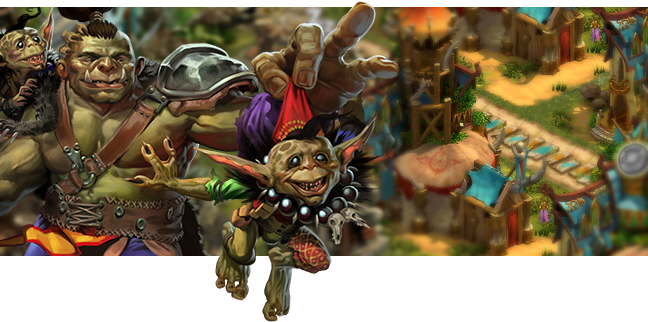 In Chapter VIII of the story of Elvenar, you will discover how the Orcs and Goblins are trying to take control of your city. Do you have what it takes to stop them from interfering with your daily activities? Be cautious, because the Goblins sure love to try and... include you in one of their experiments - we should of course prevent that from happening... or at least try!
The Goblins are particularly fond of mushrooms - or
shrooms
, as they call them - which they use to try and control the Orcs. The Goblins will infest your town with their mushroom farms, so that they can grow enough mushrooms to control the Orcs and make them participate in all kinds of activities - from wild parties to raids.
We hope that you will enjoy the story told in the eighth Chapter. We are looking forward to your feedback, which you can share with us in the
discussion thread
!
Kind regards,
Your Elvenar Team